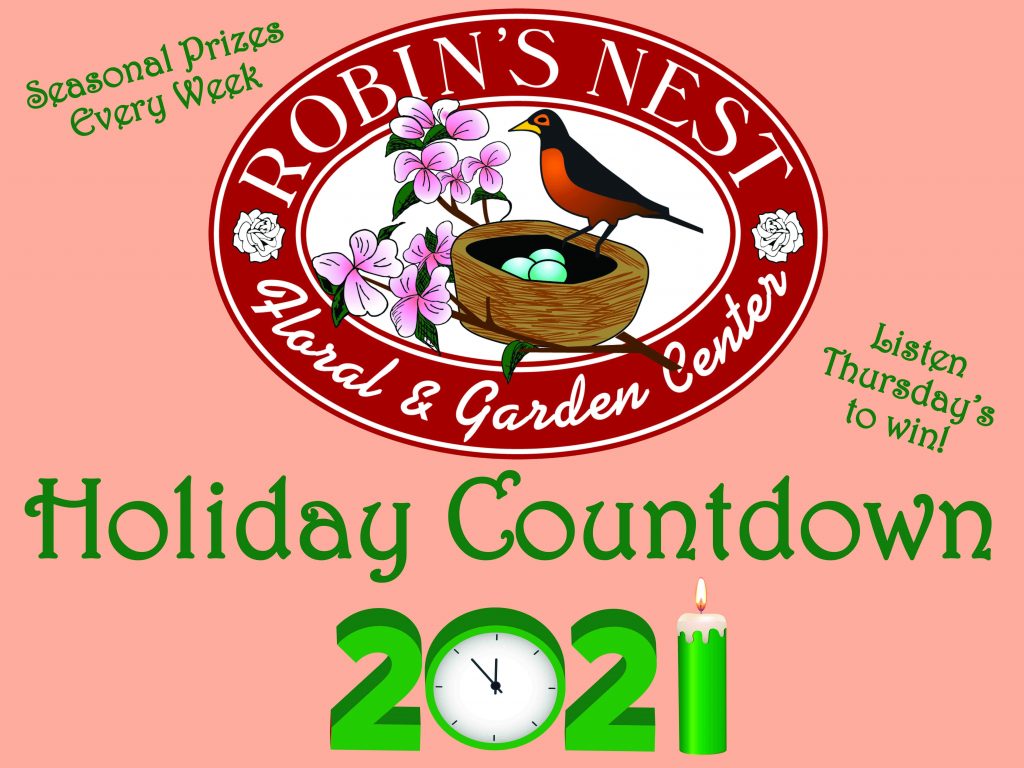 Listen Thursday mornings for chances to win great holiday-themed merchandise from Robin's Nest Floral & Garden Center in Easton!
Listen to WINX at 7:20am and WCEI at 7:40am (Thursdays) for a chance to win a weekly prize through the end of the year!
WCEI studio: 410-822-9234
WINX studio: 410-770-9430
Prizes to include (each min. $40 value; weekly prize subject to change):
Oct 14th– Fall Porch Décor
Oct 21st- Fall fresh Arrangement
Oct 28th– Halloween Gift Basket
Nov 4th– $40 Boutique Gift Card
Nov 11th– Festive Lantern with Battery Operated Candle
Nov 18th– Thanksgiving Centerpiece
Nov 24th– Holiday Decorating Gift Basket
Dec 2nd– Decorated Holiday Wreath
Dec 9th– Decorated Holiday Plant
Dec 16th– Stocking Stuffer Gift Basket
Dec 23rd– Fresh Holiday Centerpiece
Dec 30th– New Year's Eve Celebration Arrangement
Good Luck, Happy Holidays, and thanks for listening, from Ken Morgan and everyone at "The Nest," as well as all of us here at WCEI & WINX!
*General & Morning Show Contest Rules apply. Read them here.
Click HERE to read Ken Morgan's monthly gardening tips.