Join the exciting world of radio!
Forever MidShore is looking for you!

Account Executive / Sales Rep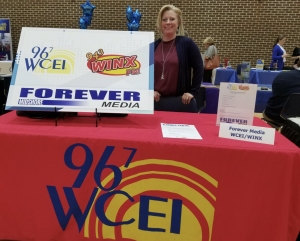 Job Position:  Account Executive / Sales Rep ~ Easton, MD
Description:    The Account Executive is responsible for working with direct sales clients and advertising agencies to execute successful sales promotions, branding and marketing campaigns and advertising results for advertisers. Successful candidates must possess exceptional communication, presentation and negotiation skills. Account Executives must be self-motivated, goal-driven, passionate and creative with the ability to multi-task in a fast paced environment.
Responsibilities: Expand local sales by bringing new advertisers to the station, generating new leads and selling non-traditional and interactive advertising. Establish and develop strong salesperson – client relationships.
Develop short and long range plans for revenue growth.
Experience / Qualifications: Outside sales experience is preferred but not required.  Strong oral, written and presentations skills required.
Must have a valid driver's license, good communications skills, creative writing skills and computer skills.  Attention to details and deadlines are a must.
Salary:            Competitive wages based on experience and performance.
Openings:       Yes. Resumes are being accepted.
Contact:          Patti Tibbitt, General Sales Manager
Phone:  410-822-3301
306 Port Street, Easton, MD 21601      
E-mail:  ptibbitt@forevermediainc.com
Forever Media, Inc. is an Equal Opportunity Employer.   Forever Media Inc. and it's affiliates and their Radio Stations do not and shall not discriminate, in any way on the basis of race, gender, or ethnicity respecting their employment or advertising practices.