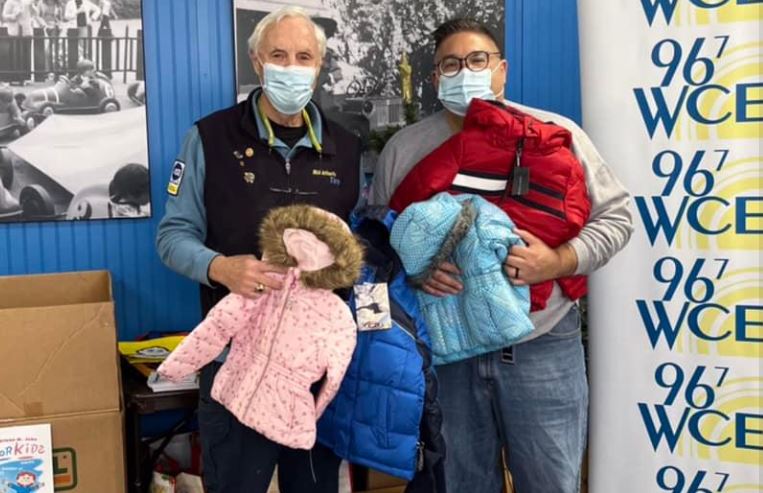 Forever Mid-Shore stations WCEI and WINX partnered with Mid-Atlantic TirePros in Easton for the 15th Annual Arlene M. John "Koats for Kids" drive.
Mid-Atlantic Tire's owner Terry John (pictured-left, with WCEI's Matt Spence) started the drive 15 years ago after his wife, Arlene, passed away.
"We just wanted to do something to memorialize Arlene, and we wanted it to involve children, because she loved kids," said Mr. John. "I thought it was going to be a one-year thing, but people have kept coming back year after year, donating coats…and the Neighborhood Service Center says they have the need…so I'll keep on doing it."
WCEI and WINX have proudly joined Mid-Atlantic Tire in the Koats for Kids drive since it's inception.